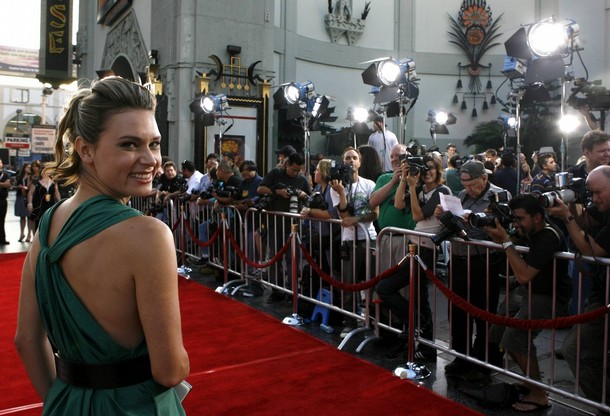 KRISTINA
KLEBE
Actor / Director
sophisticated + quirky + passionate
KRISTINA KLEBE
Greetings beautiful humans!
Bonjour mes amis!
Danke dass Ihr hier seid!
E grazie per volermi conosciere meglio…
Thank you for visiting my website! I'm Kristina (with a K) though my friends usually call me KK, Kris or by my last name Klebe (pronounced Kleeb). I'm a first generation German American Actor, Voiceover Artist and Director and a NYC native.
You most likely saw me on the big screen as sassy, foul mouthed Lynda in Rob Zombie's HALLOWEEN, on your television set as the Serbian serial killer Miranda Dracar in CRIMINAL MINDS or perhaps most recently heard my voice as the Italian grandmother in the animated series AMERICAN DAD. If you are a gamer, you are currently listening to my directives as the East German HVA Announcer whilst playing the immensely successful new CALL OF DUTY: BLACK OPS COLD WAR.
That said, perhaps you don't know the extent of my voiceover work or that I studied directing at the NYU GRAD FILM program or that I was on two seasons of the German TV series, PROFESSOR T… you guessed it: speaking in German. In fact, I speak 4 languages fluently, used to be a competitive equestrian, am a PADI certified rescue diver and … was raised by WOLVES! Or was I…
Watch, Hear, Make
Click Below to watch me act, hear my voice and see some films I've directed
"
Kristina is a consummate professional and a true collaborator with a strong sense of vision and purpose. She has stories to tell, a keen eye and strong feel for finding the soul in the material.
- Neil Marshall, director (Hellboy, Tales of Halloween, Game of Thrones)